Learn more about comprehensive support from BioMarin
BioMarin is committed to providing personalized support services to help PKU patients start and stay on therapy. Get more information about these services by expanding the boxes below.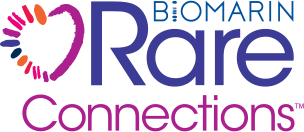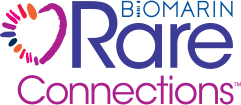 BioMarin RareConnections™
Learn how a Case Manager will work with clinic teams and support patients by confirming insurance benefits, providing financial assistance options, and coordinating shipment of medication.
BioMarin Case Managers provide one-on-one support to address unique product needs, including:
Personalized financial support
With the help of assigned Case Managers, patients have support throughout the process of securing coverage for their medication, which starts with identifying insurance coverage. If needed, the Case Manager will provide information about financial assistance options that may help patients pay for their treatment.
Specialty pharmacy coordination
Case Managers will work directly with a specialty pharmacy to coordinate delivery of patients' medications at a date and time that are convenient for them. Case Managers can also provide updates on shipment status.
Ongoing support
BioMarin RareConnections™ Case Managers work closely with clinics and other BioMarin teams to ensure your patients have product support throughout treatment.
Co-Pay Assistance Program
Explore options available that may help patients pay for PALYNZIQ® (pegvaliase-pqpz) Injection.
BioMarin is committed to helping your patients with co-pay or out-of-pocket costs for PALYNZIQ. With the PALYNZIQ Co-Pay Assistance Program:
The PALYNZIQ Co-Pay Assistance Program will cover all

co-pay

costs related to both PALYNZIQ® (pegvaliase-pqpz) Injection and auto-injectable epinephrine prescriptions, up to the annual maximum, for as long as patients remain on therapy
Eligible patients will receive 3 fills of auto-injectable epinephrine per year at no additional cost
In order to qualify for BioMarin's Co-Pay Assistance Program, your patients must meet the following criteria:
Covered by commercial (private) insurance
Not a participant in a federal or state-funded healthcare program, including but not limited to Medicare, Medicaid, VA/DoD, TRICARE, and Medigap
Live in the United States or Puerto Rico
Valid only for those with commercial insurance. Offer not valid for prescriptions eligible to be reimbursed, in whole or in part, by Medicare, Medicaid, or any other federal or state program (including any state prescription drug assistance programs) (eg, VA, DoD, TRICARE), for cash-paying patients, where product is not covered by patient's commercial insurance, or where plan reimburses you for entire cost of your prescription drug. No claim for reimbursement of the out-of-pocket expense amount covered by the Program shall be submitted to any third-party payer, whether public or private. Offer is not valid where prohibited by law. Valid only in the United States and Puerto Rico. This program is not health insurance. Offer may not be combined with any other rebate, coupon, or offer. Co-payment assistance under the Program is not transferable. BioMarin Pharmaceutical Inc. reserves the right to rescind, revoke, or amend the program without notice. Patient certifies responsibility for complying with applicable limitations, if any, of any commercial insurance and reporting receipt of program rewards, if necessary, to any commercial insurer. This program is subject to termination or modification at any time.
Based on 2018 and 2019 co-pay program data.
The PALYNZIQ Co-Pay Assistance Program will cover up to $16,100 in assistance per calendar year for eligible patients. Some restrictions apply.


BioMarin Clinical Coordinators
Review details of the one-on-one product support and education your patients will receive from a BioMarin Clinical Coordinator.
BioMarin Clinical Coordinators are there to support patients' treatment journeys and help them fit BioMarin treatment into their lifestyles. More specifically, they will provide:
Support throughout therapy
As your patients get started on the treatment plan the clinic sets up, their Clinical Coordinator will be there to answer questions they have about their therapy. Clinical Coordinators are also available for face-to-face or virtual visits.
Education
Patients' Clinical Coordinators will partner with them to provide information about PKU, their BioMarin therapy, how to take it, and dietary options. They also offer grocery store tours to show patients foods that meet their dietary needs.
Help staying on track
Clinical Coordinators will help provide patients with reminders to stay on track according to the treatment plan the clinic team sets up.
Ready to enroll a patient?
We have everything you need to get started in one convenient location.
Get Started